Halloween. The holiday that tends to creep up on us just as the back to school rush calms down.
Crap.
You may already be panicking. What do the kids want to be this year? I need to start decorating. What treats should I get? Where's the pumpkin carving kit?
But here's the scariest part of Halloween…
According to the Fairyland Trust and Hubbub, in 2017 94% of families planned on buying a Halloween costume. 4 in 10 of those costumes are worn only once and 7 million get thrown away. Each. Year.
Of those costumes 83% of the content is made of plastic contributing 2079 tonnes of plastic waste to landfills adding to the already ghastly 300 million tonnes of textile waste a year.
Now, some costumes do get donated to charity shops, but if the original tags are cut off, many shops won't sell them because of issues with fire safety, so those end up in the bin, too.
Sadly only 14% of us make costumes anymore. The rest of us help spend £510 million on costumes in the UK alone.
(And that doesn't include the plastic waste from candy wrappers and the money spent on cheap décor.)
But the spooky holiday doesn't have to mean all doom and gloom. There are plenty of ways that you can enjoy the festivities, save money, and reduce your waste!
Some of the links may be affiliate links where I may earn a small commission at no additional cost to you.
Where to Get (or Buy) Sustainable Halloween Costumes
Resist the temptation to buy cheap costumes during your next food shop and try these tips for scoring great costumes that won't harm the earth.
Swap
According to Hubbub, half of those surveyed weren't sure about using costumes worn by strangers but 73% were perfectly happy to swap with family or friends, so get busy and organise a costume swap.
If you are feeling like a super-leader and want to organise something bigger start at your child's school. See if you can get the school/PTA to host a swap. Parents and teachers can make it a crafting event, too and share ideas for face painting, making accessories for costumes-like wands and head pieces, and even repairing costumes that need a little TLC.
Second Hand
If you are part of the half that doesn't mind purchasing preloved costumes than there are several places to snag just about anything you can think of!
Charity shops will be putting out there stock if you happen to pass by, but you can also order from the comforts of your home on Vinted.com or Depop.com. Both have people selling fancy dress costumes for kids (and adults) and it's a good way to sell any costumes you can't use anymore.
Easy Homemade Halloween Costumes
Avoiding character specific costumes allows you to be creative and have a truly unique costume. So many costumes can be made using shirts, dungarees, and leggings- clothing items likely to be in your wardrobe already and then all you need are accessories like scarves, tights, headbands or hats, and jewellry.
Many of the things you don't have can easily be thrifted in your local charity shop or online second hand shops like Vinted.com and Depop.com.
Some ideas for Halloween costumes you can make at home:
A Pirate:
Easily made using a white peasant style top, leggings (if they are older you can do a large zig-zag cut to shorten them), a scarf for a belt, and a bandana for a headpiece. Items you might source could be a vest, striped socks or tights, jewellry and an eye patch.
A Fortune Teller:
Similar to the pirate but a long boho-styled skirt, big hoop earrings, and a crystal ball
A Minion:
A yellow shirt and some dungarees! Add some white gloves and a
minion hat
that can be used all winter!
A Zombie:
This is one of my favourites because it's soooo easy and fun to make! Grab an old outfit to "destroy." (I used a men's shirt and trousers from a charity shop). Shred the shirt at the wrists and waist, and the trousers at the ankles. Then roll your outfit in the mud and let it dry. Some face makeup and sticks for your hair and you have an amazing zombie! I would wear a base layer under this though as it can be scratchy. When Halloween is over, hose the excess mud off, wash it and use the material for projects or bring it to H&M for their clothes recycling scheme.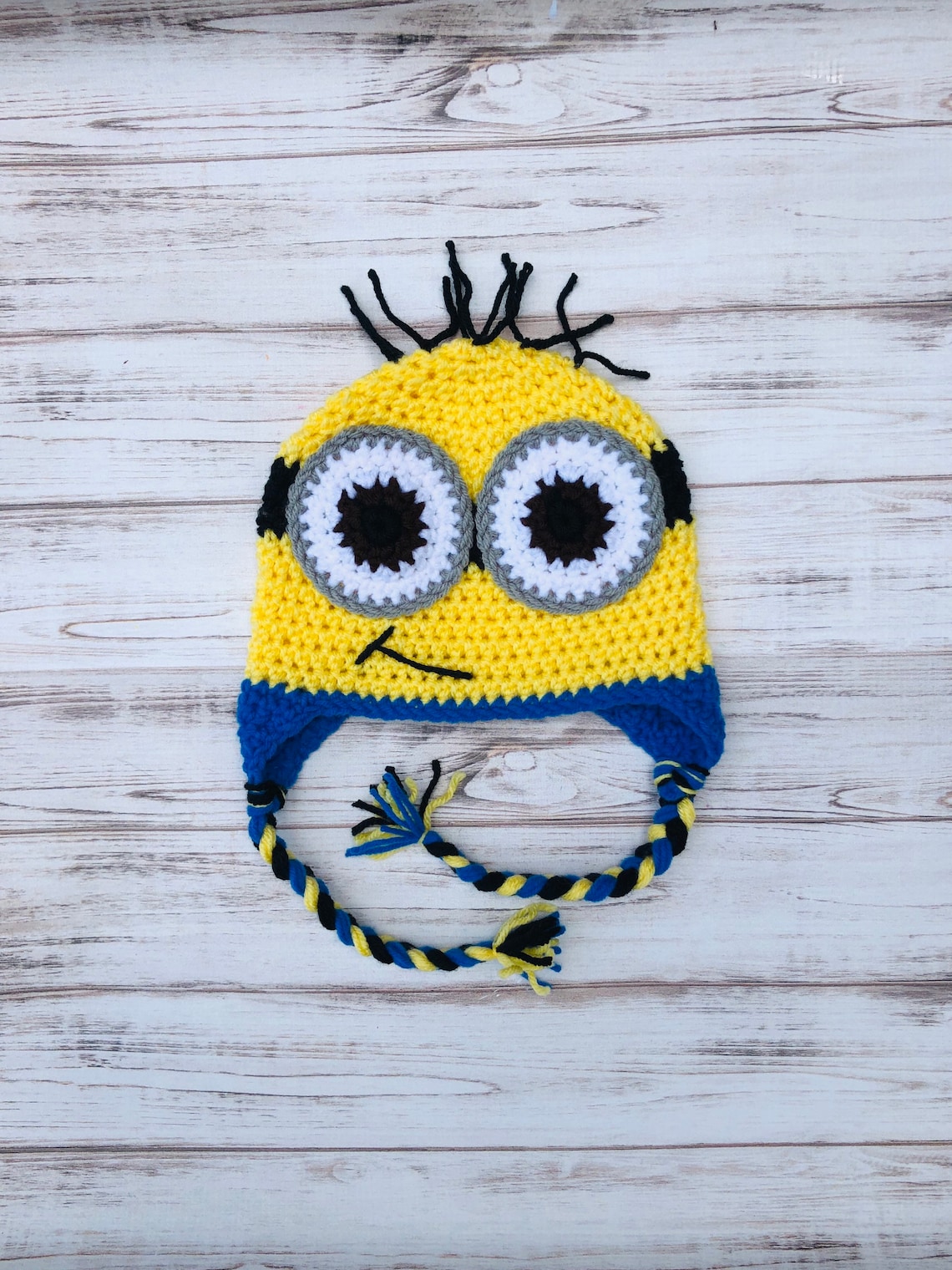 A Ninja:
Another easy one. Black top and trackie bottoms for the base. Then get black material or scarves for a headband and waist sash. This is a pandemic-friendly costume as well since you can incorporate a black face mask.
A Cat:
Similar base as the ninja, a black top and black leggings. Then some black nail polish and face paint, source some ears on a headband, and use either a scarf or some maribou for a tail and to accessorise around your wrists. (The same costume with Mickey Mouse ears and you have a mouse).
A Fairy:
If you have a dancer then this is easy! A leotard and tights with ballet slippers. Then find or make a skirt, add wings a wand, and some
eco-friendly face glitter
and you are good to go.
A Princess:
Same base as the fairy but add a longer skirt and a crown instead of wings.
A Ghost:
A sheet?… Or you can find a light coloured nightgown, pasty face makeup and sprinkle corn flour in your hair to make it white/silvery without chemicals.
A Vampire:
A white shirt, black trousers and some face paint! You can make a simple cape using this cape pattern. The pattern is so versatile that there are 33 other variations you can make using the same pattern. Fancy dress costumes forever!
A Mummy:
Wear an all-white base layer and cut an old white sheet into strips to wrap your mummy with. You can "age" the strips by dipping them in tea to create a yellowy-brown colour. Then add some face makeup.
Animals:
Animals are easy homemade costumes. Face paint and head-to-toe in your chosen animals colour and you are set. If you want you can pick up a dance unitard in almost any colour as your base. Then add feather boas for wings and tails, or make a cape with this cape pattern that has an animal head as the hood. Some animals you can try- lions and tigers, flamingos, peacocks, owls, bats, and bears.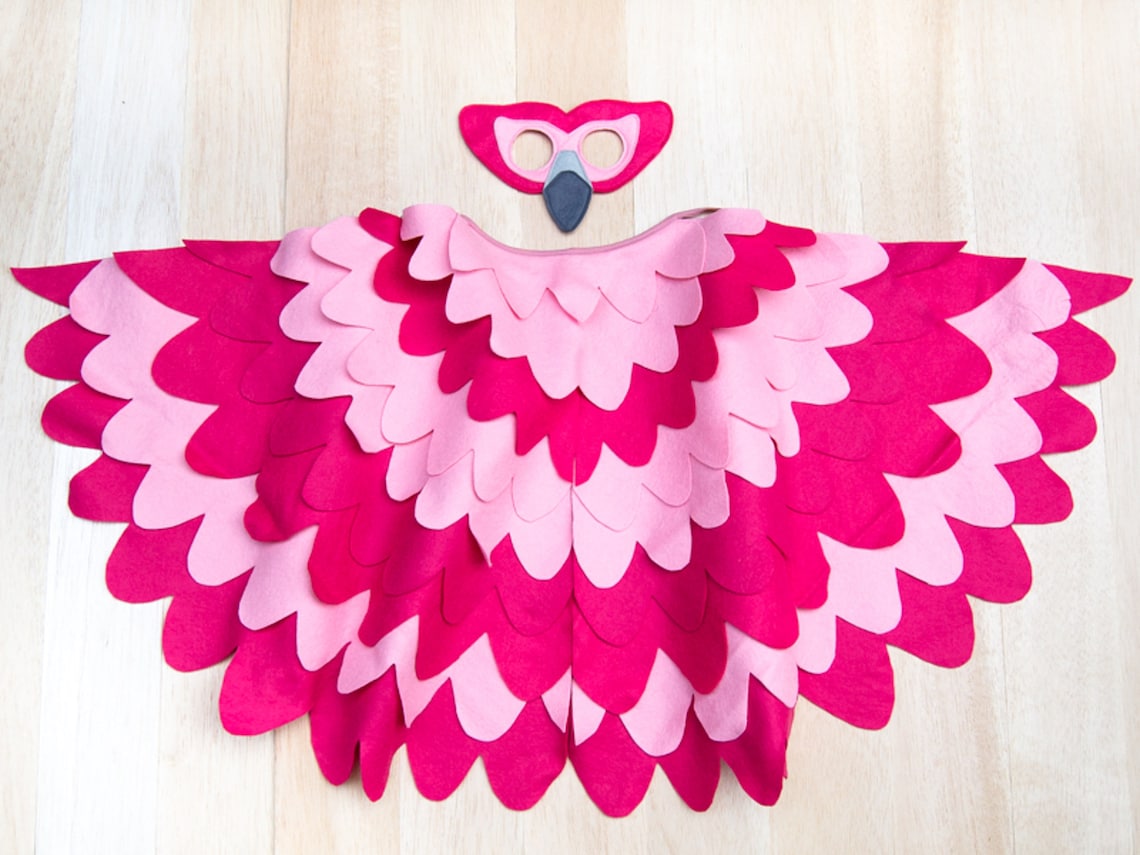 A Witch:
Using the same cape pattern from the animals and vampires, you can easily turn it into a cape for a witch. Wear a black dress or (top and skirt), tights and then grab a hat and a broom and you are set!
Other Ideas:
Have fun with makeup,
biodegradable glitter
, and colourful wigs to make some fun memorable, one-of-a-kind costumes like rock stars, robots, a person from the future, a person from the past (think decades 1920s, 50s, 60s, 70s, 80s), aliens, mermaids, wizards, elves, gnomes, trolls, other mythical creatures like unicorns.
If You Must Buy Something…
You may not be able to find what you want second-hand. And you may not have access to a sewing maching to make exactly what you want, but there is an alternative. Consider looking at Etsy for unique,
handmade costumes
and accessories. It may not be the most sustainable option, but it's better than the cheap, mass-produced costumes you find in the shops. By shopping with Etsy, you support a small business and you get carbon-neutral shipping.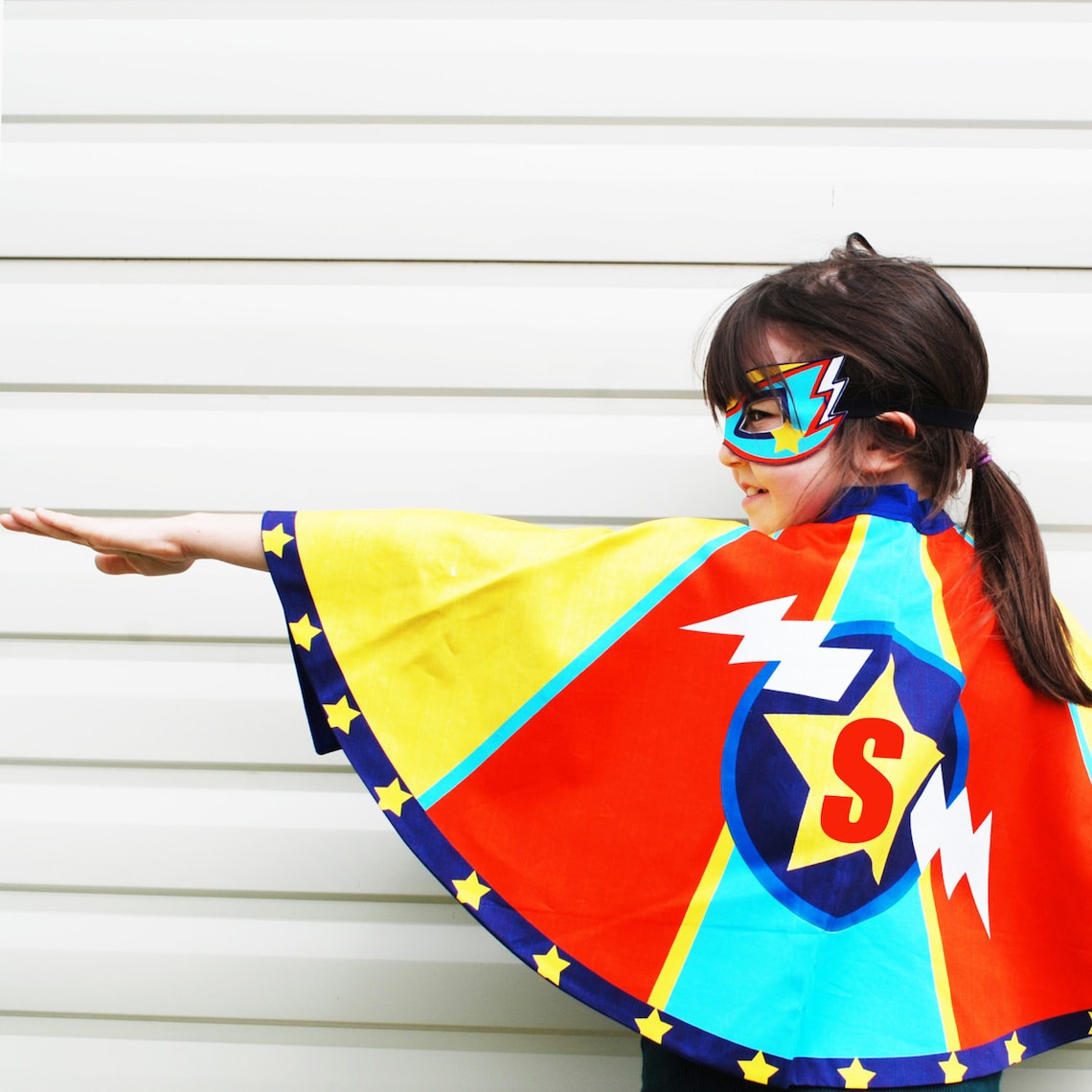 Don't Be Part of the Scary Statistics
Halloween costumes don't have to be a source of waste if we think about second-hand Halloween costumes and making them with items we already have.
If you use items you wear day to day, you won't be throwing your costume away at the end of the evening.
If you use items like boas and other accessories, they can easily be added to a dressing up box when Halloween is over or repurposed for other costumes later (think nativity plays and World Book Day).
And if you purchased an item already that you don't plan to keep, consider reselling them to someone that would use it again on apps like Vinted.com and Depop.com. Not only will you reduce your waste, but you can put a couple quid back in your pocket.
Have a Happy (and Safe) Halloween and let me know in the comments what cool ideas you came up with for DIY Halloween costumes.