Christmas, birthdays, and any other occasion that needs gifts can easily become an overwhelming time for kids. When they get so many gifts that it all becomes one big blur, and they don't appreciate everything they've received.
Whether you are buying for nieces and nephews, grandkids, or even your own child, subscription boxes are a unique gift that not only keeps on giving, but is spread out so your child can notice and appreciate it.
When you give a subscription box to your child, they get a gift that is sprinkled over a few months to a whole year. Your child will not only have something to look forward to ( and let's be honest, getting something in the post with your name on it is exciting enough as a kid), but it also means that your child is thinking of the gift giver (you) more often, which is heart-warming especially if you aren't the child's parent or live in another country (both me!).
There are so many options with subscription gift boxes for kids that you can choose one based on the child's interests or maybe you find something that will spark a new one- could be baking, gardening, traveling, science, who knows?
Subscription gifts can be expensive if you buy a whole year, but many offer one-off, 3, and 6 month options as well, making them affordable for most budgets. Some boxes even have a sibling option where there is one main piece, but two sets of worksheets and activities so siblings can play together!
Many of the links are affiliate links where I may earn a small commission at no extra cost to you. See full disclosures below.
This subscription is available in 3 month, 6 month and 12 months options and includes all the dry ingredients, recipe cards and an activity for the kids to bake some yummy treats. You just add the wet ingredients and adult supervision. Some past treats have included Rainbow Blondies, S'mores Cupcakes, Gingerbread Penguins and Spooky Chocolate Cake.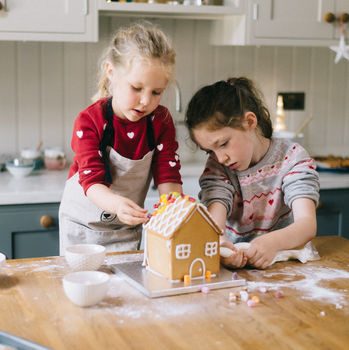 Grow Your little one's reading library with a new book delivered to their door each month. This gift is has an extra feel good factor, as with every subscription sold a book gets donated to Book Aid International to help their vision of a world in which everybody has access to books that enrich, improve and change lives.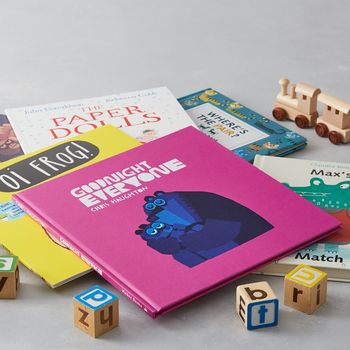 This is a great gift for the aspiring traveller in your life. The subscription starts with a little wooden suitcase containing everything your child needs to start learning about the world; a world map, travel journal, passport, activities, photos and stickers and each month they will receive a letter from their country and a souvenir from that country, like a Russian doll from Russia! A fun way to learn about the world and teach your child to appreciate other cultures as well!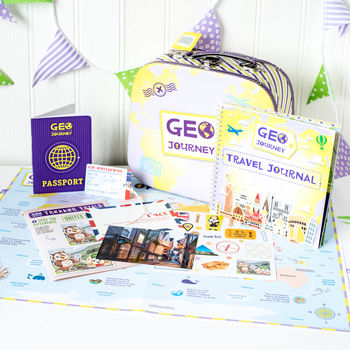 This cute box starts with a wooden astronaut suitcase and passport for discovering the planets. Each month your child will receive stamps for the passport, fact cards, activities and a small souvenir as they discover a new planet with each box. The gift is also personalised making it extra special and comes as a one off box, 3, 6, and 12 month options. This box is created for kids 4 -10 years old.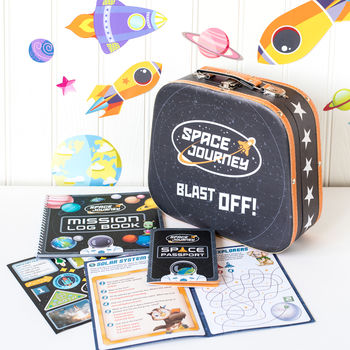 I love this kit as it includes 4 art activities inspired by one female creative. The kit includes the story of the artist inspiring their activities and are designed to inspire your little ones as well as have fun with the art. The box is aimed for kids 3-10 and sibling boxes with enough supplies for two kids are available as well.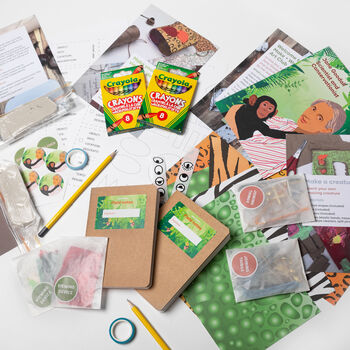 This fun subscription box contains 3-4 experiments each month for your little scientist and includes everything you need except water. The box is designed for kiddos aged 6 and up.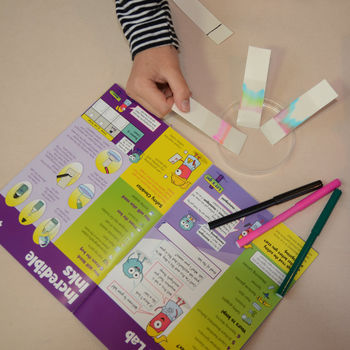 This sweet 3 Month subscription is colourful 2-page letters delivered to your child from a Mermaid! The letters are written to appeal to both boys and girls and can easily be read to less confident readers.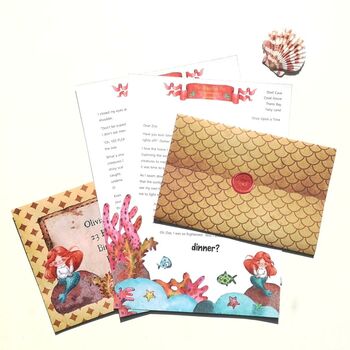 Watching the effects 2020 has had on my 6-year-old niece, I found the timing of stumbling onto this subscription perfect.
Designed for kids between 4 and 12 years old, the box helps your child work through difficult emotions like anxiety, anger, and stress using crafts and play. The subscription is for 6 months and will help your child's confidence and coping skills for difficult times. (Could be good for their parents, too)!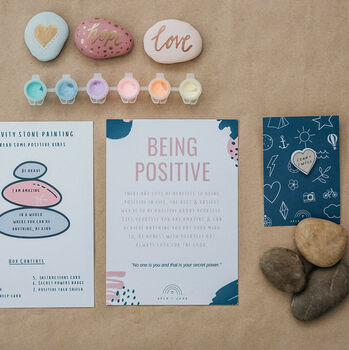 This 12 month subscription is for kids aged 4-9 and includes 52 pages of a great selection of short stories including fairy tales, poems, myth & legends, tales from other cultures, awesome animals and beautiful illustrations, plus puzzles, games and activities. These are nice to have around for school holidays and road trips, too. The paper is also FSC certified!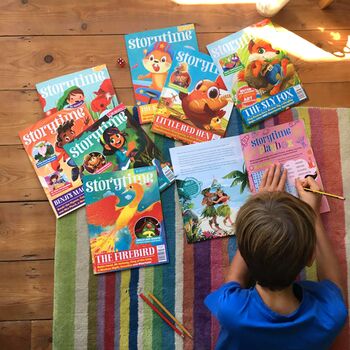 This magazine subscription for kids 6-12 is filled with subjects from art to science, music and books, and even technology and apps. There are activities, quizzes, and challenges throughout and surely better use of your child's time than the Simpsons magazine I read as a kid! (Click to Preview a Sample Issue).
This lovely subscription box is filled with nature-based STEM/STEAM activities for your 2-5 year olds or 5-10 year olds. There are 4-6 activities in each box and use green and eco-friendly materials when possible and have green and eco-friendly themes, too. You can even order one-off boxes based on your child's interests. They are based in the US but offer International Shipping and for each subscription box sold, Green Kid Crafts plants a tree. A gift for your child and the planet. Win!
This amazing little box encourages your 3-8 year olds to connect with nature. Each box has 4 seasonal gardening and nature activities using organic seeds and peat. The activities include growing fruit, veg, or herbs, art activities like pine cone gnomes and activities you can do on family walks like fungi spotting. The more we teach our littles to love and appreciate nature the more likely they will grow into adults that protect and take care of it.
These boxes are pretty amazing just because of how much customisation they offer. The boxes are designed for kids of all ages- literally 0-14+ and can be filtered by interests like Science and Tinkering, Art and Design, Geography and Culture, or Early Learning. The subscriptions can be started, paused, and stopped any time giving you all kinds of flexibility in your gift.
This subscription is for budding linguists and world travellers ages 4-9. The box gradually teaches your child Spanish, French, German, or Italian using books that introduce the language in context using stories written in English.
They include audio versions so you can get the pronunciation right and flashcards to practice. This box can reinforce what they are learning in school, but my favourite bit is that you get to learn with your child.
Getting a second language to stick depends largely on using the language and practicing with someone. You and your child are each other's someone! I was lucky to get a sample lesson when they first started and it was brilliant, but Olivia was only a baby so I've been patiently waiting for her to get older so we could start this together.
While 2020 may have thrown experience gifts out the window, hopefully you find that these subscription boxes are a great gift, too without being just another toy to add to the pile.
Let me know which box you are most excited to try in the comments below.